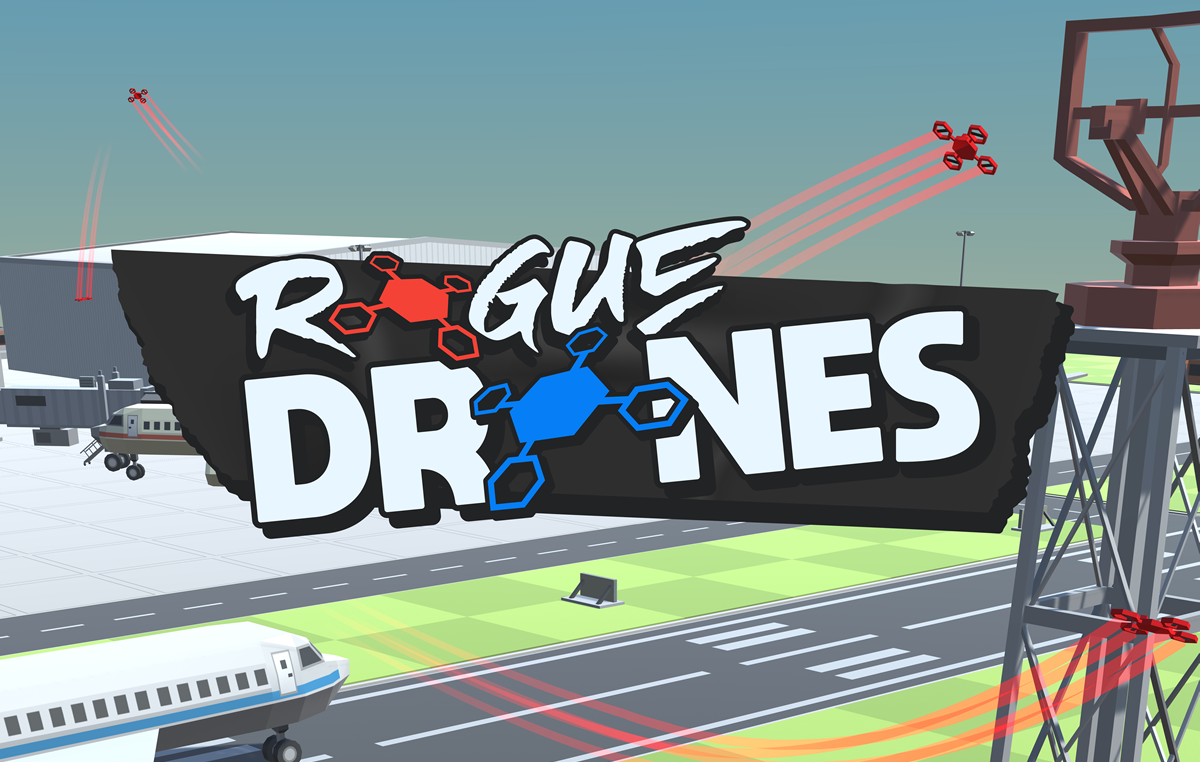 ---
Videos
Alpha trailer YouTube
---
Images
---
Logo & Icon
---
---
Selected Articles
"Rogue Drones in the early stages of development, but already looks have a good sense of humor [...] If the concept alone was enough to give us a chuckle, we hope the full release will offer a good laugh when it arrives this year."
- AllGamers, AllGamers.com
"I like the integration with services such as Twitch and Mixer. It's a fun idea and will hopefully be popular with the personalities that like to involve their viewers as much as possible."
- Olly Writes, ollywrites.co.uk
---
Additional Links
Rogue Drones on Twitter
Official Twitter account for Rogue Drones twitter.com/roguedrones.
Rogue Drones on Facebook
Official Facebook page for Rogue Drones facebook.com/roguedronesgame.
Breadmower's Mixer channel
Our developer's Mixer channel, where he streams alpha footage of the latest game updates mixer.com/breadmower.
BobDuckNWeave's Mixer channel
BobDuckNWeave designed our logo and UI live on stream - find his Mixer channel here mixer.com/BobDuckNWeave.
---
About Centrifuge
Boilerplate
We're an indie microstudio in Newcastle-under-Lyme, and we make games (like Interference - the drawing game) and other fun interactive things (like Zeitgeist - the first live hosted interactive quiz on Mixer).
More information
More information on Centrifuge, our logo & relevant media are available here.
---
---
presskit() by Rami Ismail (Vlambeer) - also thanks to these fine folks