At last we've edited the video of our EGX 2018 talk :If You Build it, They Will Come (Spoiler: They Won't) a.k.a. A realists guide to game dev!
We had a great audience on the day – but if you missed it – have a look here: https://www.youtube.com/watch?v=odhYgjoivcw&feature=youtu.be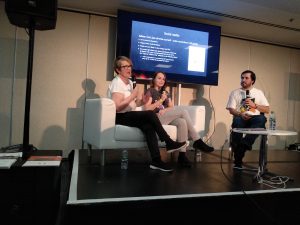 You'll get some insights into what it is like to be a small indie games development company  and how you can try to overcome the challenges and make the most of the opportunities.